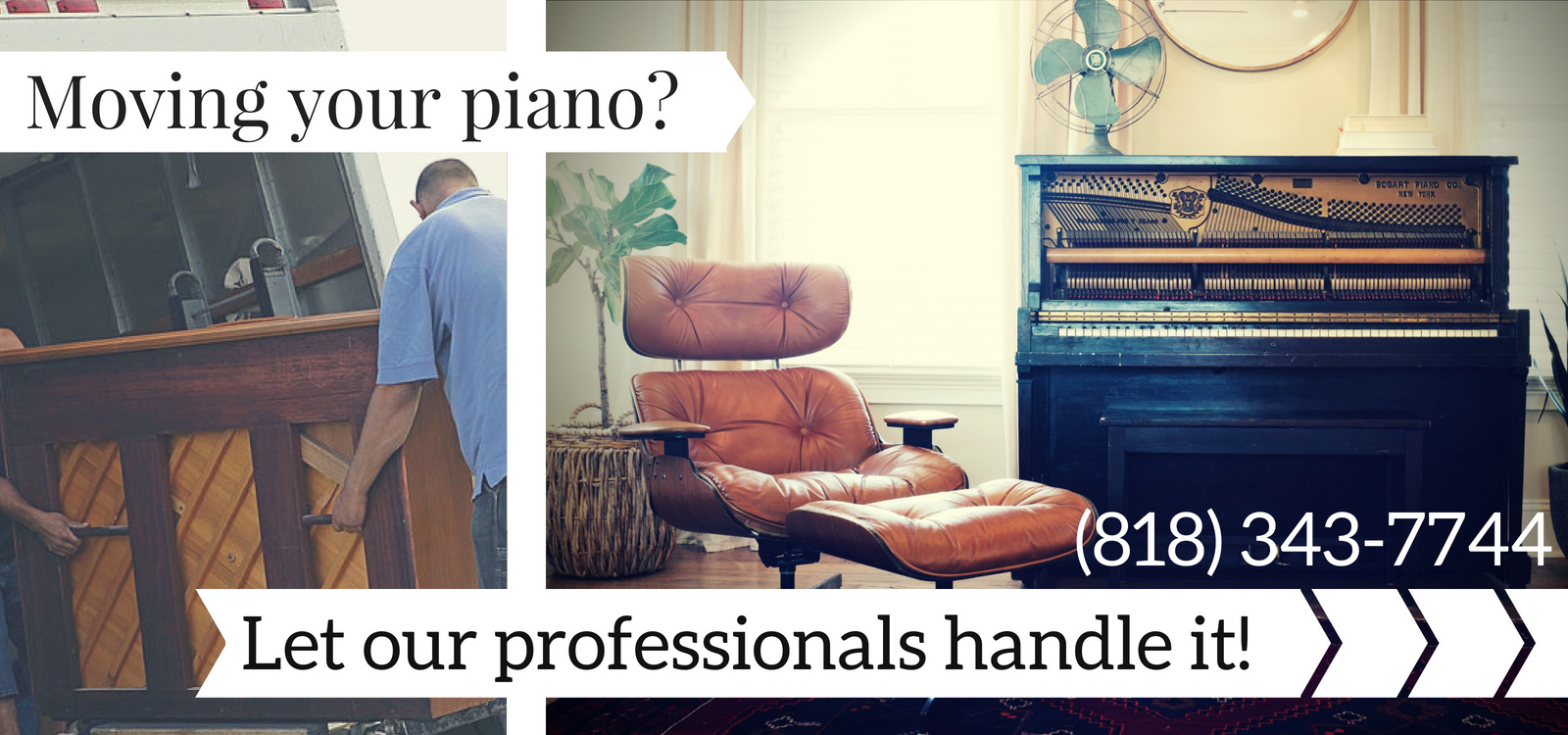 Moving a piano requires experience, skill, and strength, especially where stairs are involved. Our experience makes us well-prepared for any piano moving needs. We have the knowledge and equipment to protect your piano and to overcome virtually any difficulty, so we can move your piano safely and carefully. We are a professional Los Angeles based piano moving company and our team has moved literally thousands of pianos.
We can move any upright or any size grand piano, and stairs are no problem. If you don't know whether a piano will fit up your stairs or around a turn, we provide piano moving estimates locally. Piano tuning and repair services are also available, as well as piano storage.
Please email us for a quote. It is helpful to know the type and size of piano — the height of an upright piano or the length of a grand piano — as well as all locations, steps, flights of stairs, and unpaved or uneven ground involved in the move. If you know the brand of your piano, such as Steinway, Baldwin, Yamaha, Kawai, or Mason and Hamlin, please include that as well so we know more precisely what to expect.